King Jibral
is a character in the Blue Dragon video game and anime.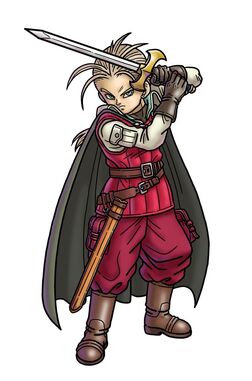 As his name says, he is the King of Jibral though he is known in the video game as King Jibral the XVI. He, Zola, and the Jibral Soldiers first appear to save Shu and his friends from Steel-Eating Tigers. After his castle was destroyed by Nene's wrath, King Jibral has a new castle built where the Cube Worlds are on the Castle Cube. In the game, Jibral presents Zola a ring for her (and her friends...of course...) protection, a royal heirloom bearing a powerful and magical gem. It seems that he harbors romantic feelings for her.
In "Blue Dragon Plus," King Jibral helps Shu and Co. when it came to a crisis in the Cube Worlds.
In the Blue Dragon anime, Shu and Co. managed to gain audience with the King of Jibral after Shu and Marumaro defeated Salinas. This version is much different from the one seen in the video game.
In the video games, King Jibral weilds a Qilin shadow. He uses guardian magic where he boosts himself or his allies' defence.
Ad blocker interference detected!
Wikia is a free-to-use site that makes money from advertising. We have a modified experience for viewers using ad blockers

Wikia is not accessible if you've made further modifications. Remove the custom ad blocker rule(s) and the page will load as expected.